The price of gas has continued to drop which is good news for Australian consumers. Prices have moved lower in response to: 
New international

LNG

capacity and increased production of LNG

globally

;

 

Falling LNG prices ha

ve

resulted in producers making more gas available

domestically

;

and

 

I

ncreased availability of gas domestically

is

lowering short term prices and exp

ected to continue

into

2020

.

 
Chart 1 – LNG Netback Prices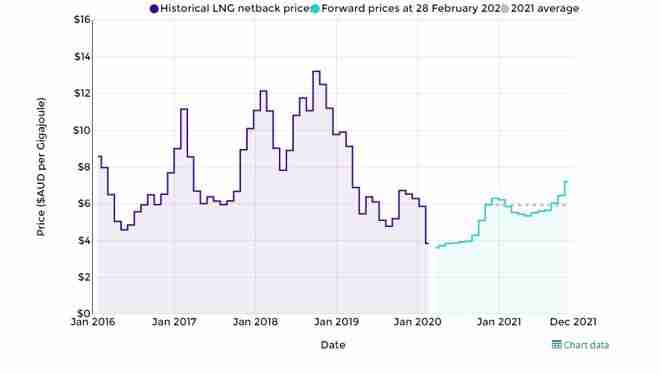 Source ACCC 
LNG netback prices have fallen below A$4/GJ, and short–term trading market domestic gas prices have dropped below A$6.50 (see chart 2 below). 
Chart 2: Annual Gas Prices Short Term Trading Market (STTM)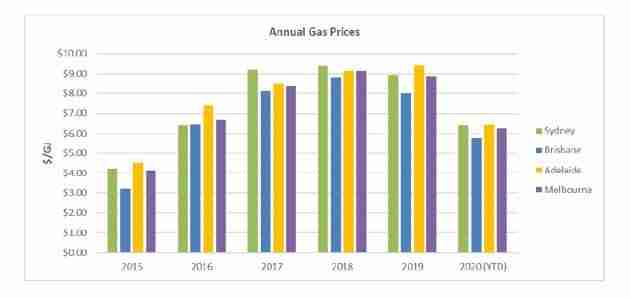 Source Weston Energy 
However, improvements in the 2020 supply outlook have not occurred quickly enough for several of the largest Australian gas consumers, including Norkse Skog and Kimberley-Clark, which have closed their manufacturing facilities in the second half of 2019 due to high gas prices making their local operations unviable. 
While the LNG netback price has seen a refreshing drop in recent times the concern is that this has not been reflected in the East Coast Gas Market. ACCC's recently highlighted that "prices offered in the East Coast Gas Market have remained mostly steady within a range of $9-$12/GJ". ACCC are currently looking into this and will be providing an interim report to the Treasurer in June 2020. Hopefully this will provide some transparency and accountability on retailers and operators within the region.