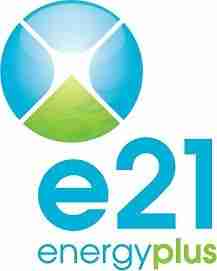 It's easy to lose track of when your next electricity contract is up for negotiation, and even easier still not to notice if your Retailer is over charging you… Your electricity bill can make for rather complicated reading!
We want to help make your life that little bit easier. As the exclusive distributor of E21 EnergyPlus, Energy & Management Services assists its clients to verify their electricity accounts in the competitive electricity market and manage energy consumption over a virtually unlimited number of sites while identifying billing errors.
Your electricity contract details are entered into the web based program, which then provides its users with a warning system to avoid missing the end of your contracted period. Don't pay more than you need to!
The multi-dimensional approach used by the online program, E21 EnergyPlus enables its users to achieve fundamental business and environmental goals – reducing energy consumption, maintaining cost control, improving energy performance and improving emissions performance. The web based program allows you to check the figures of your electricity bill, against the actual rates generated from your own contract and the appropriate regulated charges, as sourced directly by E21 EnergyPlus. This independence from the Retailer is the strength of the verification process, and the resulting calculation provides a comparison with the invoice received from your electricity supplier.
E21 EnergyPlus offers freedom and confidence to businesses with an accurate and independent solution, reducing reliance on internal resources and providing customised access to different levels of staff.
Keeping a close watch on your electricity consumption and costs through the use of E21 EnergyPlus will allow you to identify billing errors, keep track of your electricity contract, save energy AND money!