AEMO noted in a statement last year that the energy system is undergoing unprecedented transformation. With the recent exit of almost 5,000MW of generation in the last decade, Australia does not have the baseload energy reserves it once had to lean on in times of need.
The NEM is currently in a state of flux as it undergoes a difficult transition away from baseload fossil fuels to a mix of renewable's, gas generation and storage.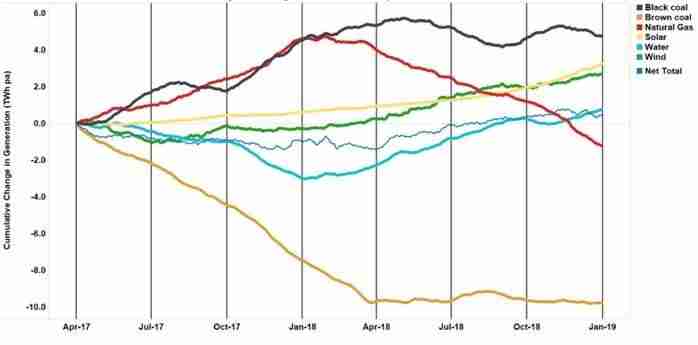 Figure 1 – NEM spot price drivers in 2018 (Source WattClarity)
Sentiment is that the tight supply/demand balance in Victoria and South Australia will persist for the remainder of the summer period leaving these regions exposed to high spot prices. Should there be a continuation of extreme temperatures, New South Wales may also experience tight supply conditions. The reliability and availability of large coal-fired units in New South Wales and Victoria will continue to influence spot price outcomes. Queensland with its available coal and gas-fired generation should meet demand requirements.
Despite a lack of Government policy, the NEM is currently experiencing an unprecedented increase in renewable generation from new large scale solar and wind, though this additional supply has unfortunately not led to lower underlying spot price outcomes as black coal-fired generation and for a lesser part, hydro and gas generators remain the predominant price-setter in the mainland NEM.
While the utilities sector has so far not been impacted by drought, concerns remain that we could see a shortfall in water levels impact coal and hydroelectric plant availability over coming months.
Some positive news is the coal price forecast is predicted to drop off in 2019 as demand softens. Thermal coal prices are expected to decline as global economies continue to transition away from coal.
The price of gas is still stubbornly high and domestic gas prices fail to follow international LNG prices lower. This, contrasted with the competition watchdog's optimistic forecast that global LNG prices will fall more than previously expected in 2019, would be welcome news for consumers and companies hit by higher power costs. Welcome news from Jemena was the announcement that their $800 million Northern Gas Pipeline (NGP) between the Northern Territory and the east coast grid was operational on 3 January 2019. Currently low levels of capacity are flowing through NGP so that has had little effect on Queensland gas prices and none in the other states yet, although it is giving hope to east coast users of a softening in domestic prices around the corner. One piece of optimistic news is that there is talk of sizeable ramp gas becoming available in 2019, which if eventuates could see gas Short Term Trading Market (STTM) prices drop – though it may have no impact on contractual gas prices due to its unpredictable nature.