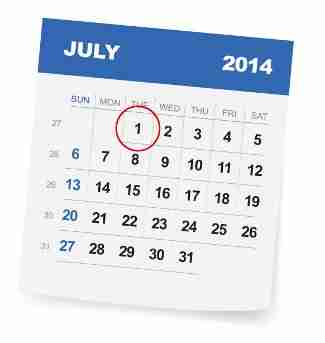 With 1st July approaching, Tariff rates are set to undergo significant pricing changes. With the deregulation of these rates, there will no longer be a "regulated retail" rate that forms the benchmark for pricing.
Previously, many Retailers used these regulated rates as the basis to then apply percentage discounts from giving consistent grounds to easily compare different offers from other Retailers. Some Retailers chose to give unique rates to clients with no reference to the regulated rates, and some would offer a percentage discount from their own "standard" rates that were often higher than the "regulated" rates. With deregulation comes greater uncertainty about how Retailers will price and perhaps a less transparent way of comparing between different prices.
Potentially, there are a number of ways rates could be handled:
Some Retailers may choose to publish their own standard rates for the different Networks in NSW and then offer percentage discounts
Some Retailers may offer unique pricing to a customer
Some Retailers may offer unique pricing to a customer quoting percentage discount
Some Retailers may keep current pricing where an existing contract is in place, for part of or for the entire term of the contract
Although these ways of pricing are being used currently, it seems it will be more difficult to compare prices without "regulated" rates that were often the basis of percentage discounts.
It remains to be seen how your Retailer will treat the new system in regards to existing contracts and annual standard prices going forward. Therefore, for those of our clients that are using E21 Energy Plus, it will be important to let us know any information your Retailer provides in regards to pricing, so we can update your sites with appropriate rates. This will allow us to continue to ensure that we verify your bills accurately and efficiently.
The good news is that we are able to compare pricing using your current usage patterns for all sites through E21 Energy Plus, to analyse different pricing options that are offered in new contract negotiation for Tariff sites.